Looking beyond data complexity
We love the complexity associated with data. The more complex the data, more the stories that you can derive!
The 5 Vs associated with data do not only bring in additional complexity, but they also open up a plethora of possibilities for the data. When you consider that every byte can be useful – imagine what magic peta and zeta bytes could weave!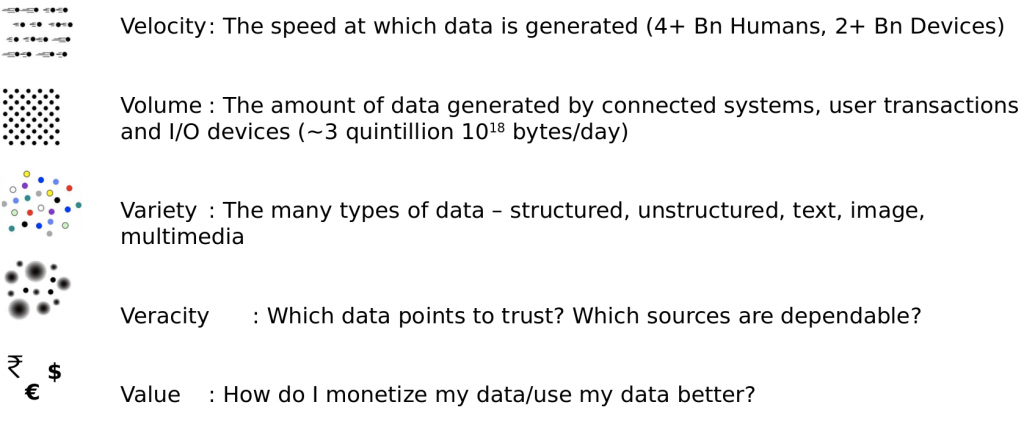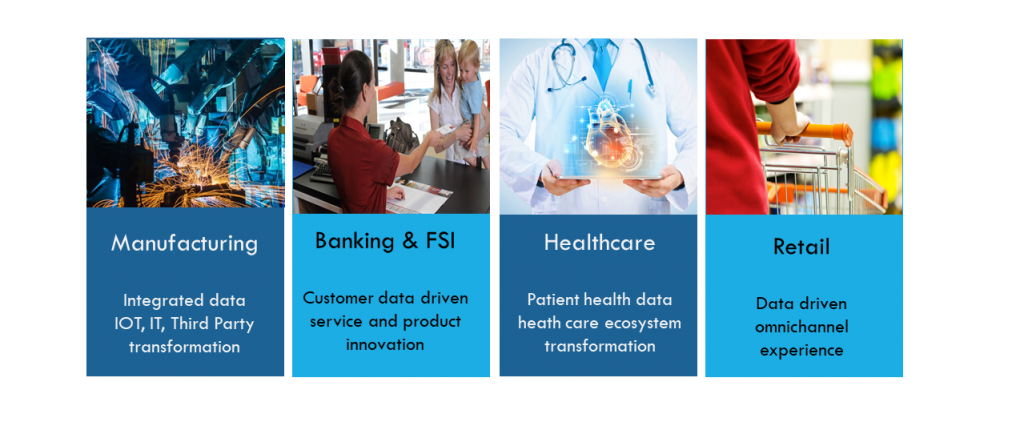 Establishing a Data-Centric Enterprise
Data is no longer the enabler. It is the driver of the firm's strategies and the most precious asset of the organisation!
Today, we are seeing a shift in the business models of enterprises. What used to be vision driving data is now the other way around with Data diving business models and executive decisions!
A systematic approach to a data-centered ecosystem
Your own intelligence platform, to enable business value realisation from data.
An ideal data ecosystem ensures a single view of secure, integrated, formatted and quality data, that you can put to use immediately in generating insights which were previously unavailable.